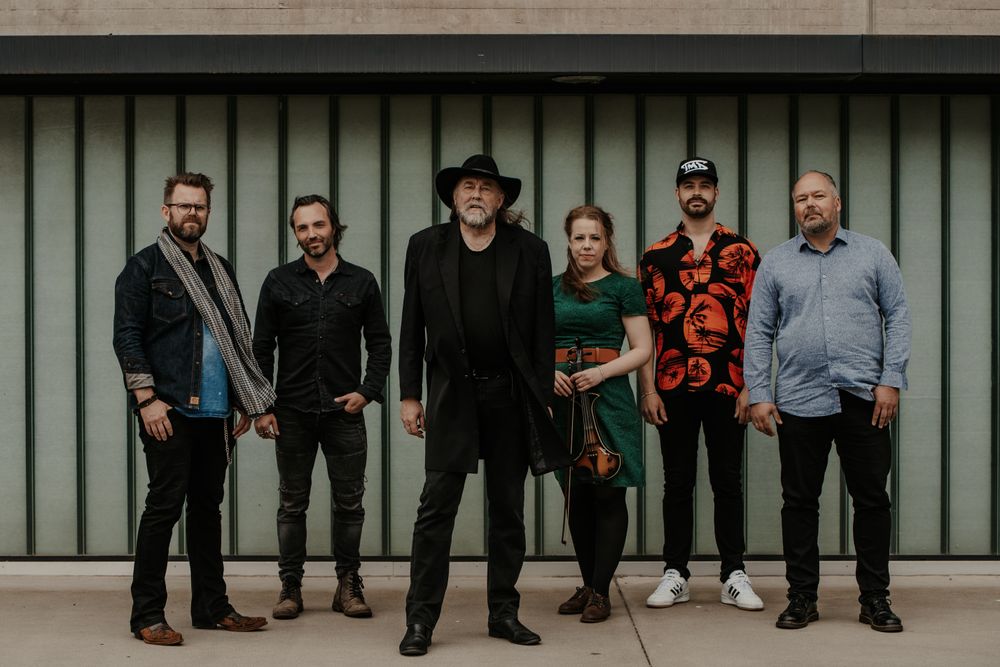 Reidar Brendeland & Vestlandsfanden have been on the road for 40 consecutive years. It is unique in the Norwegian entertainment industry. Since 1979, the band has done 3-4000 gigs. They have played for all subjects and teams of the people. They have played for the poor and rich, from 14 people in Narvik to 50,000 in central Hong Kong. They have visited Folkets Hus, festivals, company parties, prison and drunken parties, drilling platforms, jetties and village dances, barracks and prayer houses. Stadiums, schools and community centers. In short. They have probably visited all houses in Norway that have more than six windows on one wall. At the same time, they have constantly made new music and released new 16 albums.   
This is a potent, fresh and forward-thinking band known for their extremely infectious mood, swinging folk-rock and country rock. Today, the most avid fans are between 18-27 years old followed by two generations. When you experience Vestlandsfanden, you risk ending up on the floor and on the table before you have sighed for yourself. You actually risk having one of your best concert experiences ever. This Norway's best and most entertaining folk-rock band. Both the style and the material are original.   
Many claim that the band has been pioneers in the folk-rock genre in Norway. They were on the road for at least 10 years before similar bands appeared. Vestlandsfanden is a full-blooded folk-rock band that blows most copies of the course already in the first turn, no matter how many sixes they have on the dice. When the band arrives at the race, most of the competitors have either disappeared in the smoke or gone into the locker room.   
Reidar Brendeland is one of Norway's best songwriters. "Plukka plommer i Hardanger", "God som gull" and "For livets glade gutter går solen aldri" are just two of many hundreds of songs that Reidar Brendeland has written. You will be amazed at how many songs you remember when you listen to his songs. He writes about ordinary people and their real world. Often with a squint and humorous, thoughtful twist. These are songs for the plumber, for the cashier, the bus driver, the policeman, the oil worker, the priest and the bells, the cleaning assistant, the trailer driver, the winners and losers, the poor and the rich and all the others. Always written with a twinkle in the eye and a warm heart for the weakest in society.   
Reidar Brendeland & Vestlandsfanden has always been good. Now they are better than ever.